We launched our first e-book!  Available now on Smashwords it's perfect for anyone thinking about, starting or currently in a career in education.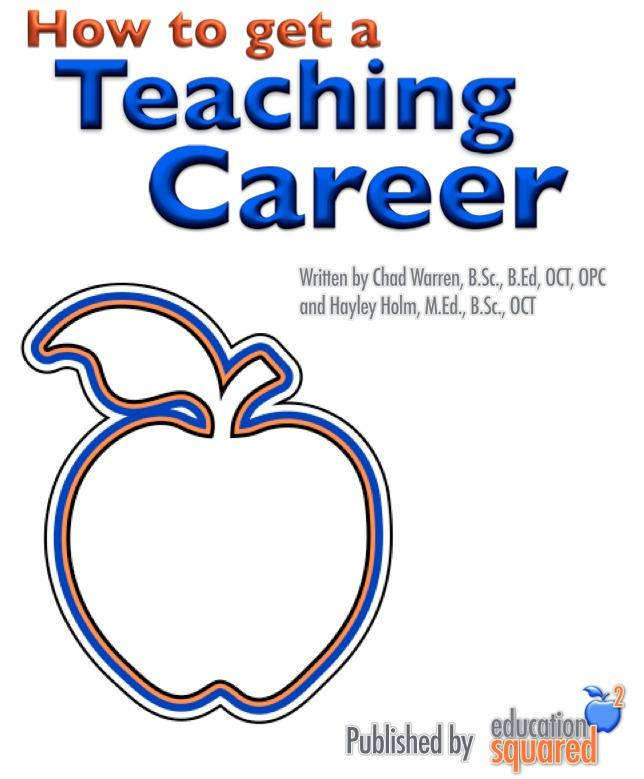 Many teacher candidates spend tens of thousands of dollars on college and university education to achieve a career in education, but do not have the skills to obtain the job. Money is spent on getting the education but not on the skills to get the job.
Written by this site's founders, Chad Warren (B.Ed., B.Sc., OCT, OPC) and Hayley Holm (M.Ed., B.Ed., B.Sc., OCT), How to Get a Teaching Career goes through the entire application process for education careers. It tells you how to write an exceptional cover letter and resume, how to apply for jobs, how to prepare and what to do and not do during an interview. Additionally it also covers one of the most often overlooked elements with how to keep a job or get a permanent position once you have been hired.
Only $9.99 USD you can pick up a copy by clicking here.
Have any feedback on our book?  Send inquires to info@educationsquared.com
Keep your eyes open for our future launches, coming soon!